SWARM 蟲
SHORT FILM, 2016
A village is overwhelmed by an unwelcome harvest.
Directed by Sarah and Angela, Swarm tells the story of a little farmer boy learning to cope with the aftermath of a locust swarm, by accepting the difficult truth and leaping into adulthood with will power.
【蟲】由孫月清、王瑞琪聯手執導,故事講述一個剛被蝗蟲侵害的小村莊裏的農村小男孩學會了面對逆境和成長的洗禮。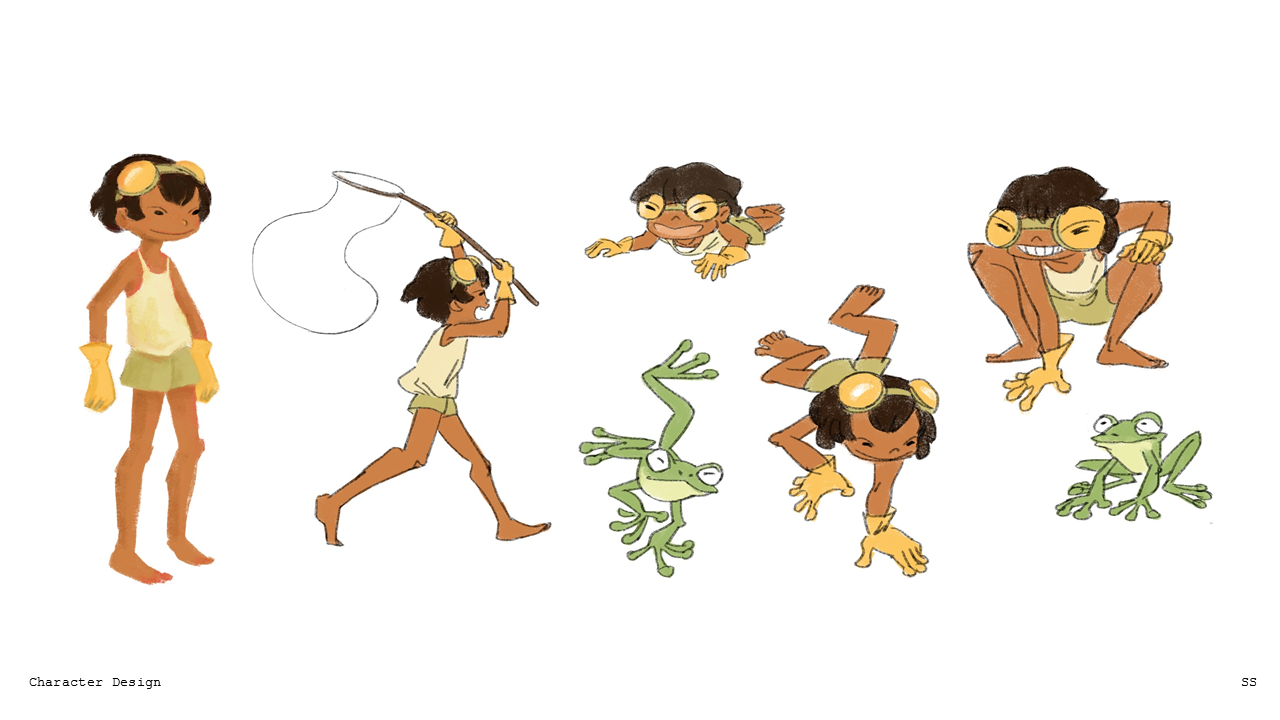 Inspiration
The story starts with our young, innocent farmer boy going about his daily life in a place that has faced local extinction. He represents the next generation of people; the new hope.
His innocence is dashed during the locust attack. When his father gives him the locust to eat at the end, it is akin to an initiation ritual into adulthood, a symbol of the hope transforming into willpower. The end scene criticizes the fact that humans are leaving a difficult world for the next generation to cope with, and at the same time it is also about the truth of growing up. The short aims to mobilize our generation, to tell us that this world can still be saved if we start now.
Festivals & Awards
2017
70th Cannes Film Festival Short Film Corner
Official Selection of the 14th Neum Animated Film Festival
Official Selection of the 22nd IFVA awards: Official Selection
Official Selection of Anim!Arte International Film Festival
Official Selection of World International Film Festival (Berlin)
Official Selection of ZOOM - Zbliżenia 2017
2016
Chair's Select Award of SCAD Show
Finalist of North America Chinese Directors Short Film Tour
Official Selection of the 23rd Environment Film Festival
Official Selection of Animalada III Animation Short Film Festival
Official Selection of ASIFA Animation RYO Animation Festival
Official Selection of Barcelona Environment Film Festival
Official Selection of Canadian Diversity Film Festival
Official Selection of Canterbury Anifest
Official Selection of International Short & Independent Film Festival
Official Selection of Libélula International Animation festival
Official Selection of Manchester Animation Festival
Official Selection of Short Short Story Film Festival